The Rotary Club of Truro, along with participating partners, is holding its 6th Bollywood night in Truro on Sept 28th, 2019 which includes dinner, dancing, and a silent auction.
It's hard not to be mesmerized by the colorful costumes and lively music of Bollywood, not to mention the delicious food, making it a great choice for a fundraiser dinner theme. It originally began when Om and Meena Khanna approached then-Rotary club president, Jim Gould, about wanting or organize a fundraiser.
"They had been in Canada for 35+ years and wanted to find a way to give back to the community. They had the concept for an East Indian Dinner and wanted Rotary to partner with them. We recommended to the board and they agreed to support." says Gould.
Rotary Board member, Anna Rutherford adds, "There will be a silent auction and the "White Plate Special"—which is essentially a silent auction for just restaurants in town…they donate gift cards and people bid! We do up the plates to display with all the restaurants that have donated." You may have seen these plates coming up on local social media accounts, such as here on @trurorealestatelaw by Jane Gourley-Davis.
For those that aren't in the know, the Rotary club is an organization for individuals who are interested in giving back to its community. It's also an opportunity for like-minded individuals to network while making a difference with local initiatives.
"My grandfather was a member and I saw how involved he was with the club and community. When I moved home I also wanted to get involved more with the community so I connected with someone at work who was a member," says Rutherford who is also the Public Image Chairwoman of the local Rotary.

When I asked about what she would like people to know about joining the Rotary, she offered this: "There's still a really big misconception around age and gender. It's not a service group for older men. There's both men and women, retired and young professionals. It's a real mix!"
Alana Hirtle, who's been a member since 2013, said: "I joined the Rotary Club of Truro when I moved to the area. I didn't know anyone here and thought Rotary would be a good way to make connections quickly. I was raised in a "community service" minded family, so this also gave me a great opportunity to give back to my new home town. What I didn't realize was how fulfilling the Rotary experience would be; not only have I made great friends, but the work we do has a real, significant impact on the day to day lives of Truro-Colchester residents. I have experienced some profound moments over the last 6 years, and feel blessed to be part of this organization."
This will be my first year attending the Bollywood fundraiser or a Rotary event and I'm very excited to be experiencing both! Be sure to follow along with Truro Buzz on social media for all the behind-the-scenes info!
---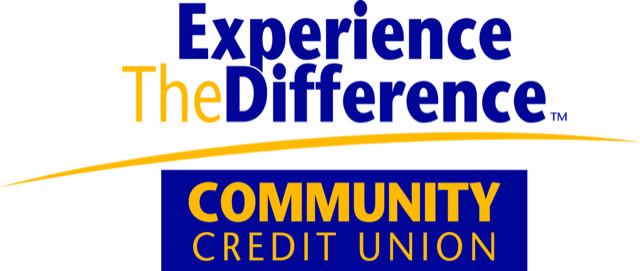 Blog sponsored by the Community Credit Union.